Sunday July 27, 2014 @ 1:00PM
Victoria Smith with her full band performing at the Newburyport Yankee Homecoming Concert Series.
The Waterfront Stage, Newburyport, MA

Saturday, May 24, 2014 6:30-8:00PM
Victoria Smith with her full band performing at The Newburyport Brewing Company, Newburyport, MA
Wednesday, May 14, 2014
Bentley College
Monday, May 12, 2014 @ 8:00PM Open Mic
Lizard Lounge, Cambridge, MA
Thursday, April 3, 2014 @ 12:00PM
Victoria Smith online radio interview with The Sounds of Business, Listen to the Podcast!
Thursday, April 1, 2014
Victoria's song "Bad Boy" ranked Finalist in the 15th Annual Great American Song Contest – Pop category.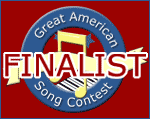 Monday, March 31, 2014 @ 8:00PM Open Mic
Lizard Lounge, Cambridge, MA
Thursday, March 13 2014
Victoria Smith speaking at the New England Direct Marketing Association – Direct Marketing Innovations Symposium, Social Media Panel.
Friday, February 21, 2014 @ 6:30-8:00PM
Victoria Smith with her full band performing at The Newburyport Brewing Company, Newburyport, MA
Friday, January 24, 2014 @ 8:00-9:30PM
Victoria Smith performing at Port City Blue, Portland, ME
Flash Mob
Check out this flash mob dance to Victoria's single "Twenty Days".
December 2, 2013
Victoria Smith's "Bad Boy" selected in the top 5 Pop songs for 2013 Song of the Year Competition.
October 15, 2013
Victoria's songs "Bad Boy" and "What If" have been selected for the New England Cable News Morning Show Soundtrack for Tuesday, October 15th 7am-9am.
October 1, 2013
The Noise, New England Music Magazine reviews Victoria Smith's debut album Victoria. "To my great joy and more than a little surprise when the opening lines of "Bad Boy" from Victoria Smith's debut, Victoria, spilled from my speakers, I was introduced to the lovechild of Julianna Hatfield and Aimee Mann. All my preconceived notions evaporated in an instant…"
August 9, 2013
Victoria Smith with Full Band performing at Davis Square Theatre, Somerville, MA. 8:00pm
June 28, 2013
Watch New England Cable News (NECN) June 28, 2013 from 7am-9am and hear Victoria's songs "Twenty Days" and "Never Do" featured as The Morning Show Soundtrack!
June 20, 2013
Victoria featured in MA local newspaper: "In a Flash! Local musician plans beach event to promote single"
May 23, 2013
Victoria will be performing a few songs for the Newburyport Drink N' Draw social event – May 23, 2013.
Do you like to draw or be drawn or watch people draw? Does an adult beverage tickle your fancy? Then come to the Newburyport Drink N' Draw! Port Tavern, Newburyport, MA.
Event is 7-10pm, performance begins at 8pm.
May 21, 2013
My friend Tim Brandt was so kind to interview me about my new album. He is a talented artist as well, check out his work!
Interview
May 21, 2013
New Album is out! Press Release
December 26, 2012
Happy Holidays! 92.5 The River Boston's Independent Radio featured Victoria Smith on their Homegrown Show at 10pm.
October 18, 2012
Watch New England Cable News (NECN) October 23, 2012 from 7am-9am and hear my songs "Afraid of You" and "Around the Corner" featured on the Morning Show!
October 13, 2012
Featured in: A Few Words with Victoria Smith about Music, Social Media and More
"I've worked with Vickie, so I can vouch for her industriousness and ambition. She's a go-getter. I've seen her perform live, so I can I can tell you she's a fantastic singer with a fabulous future ahead of her. And I know her as a really good friend, a genuinely kind soul blessed with an even-keeled, feet-on-the-ground perspective on life and a relaxed, yet confident temperament that is sure to lead to success in all of her endeavors."
July 15, 2012
Acoustic Performance at Bill's Bar Landsdowne St. for the iShowcase judged by Sony Records Representative(s), Boston, MA, July 15, 2012 at 4pm.
Buy tickets here!
July 27, 2012
VICTORIA Acoustic Performance at The RockFish, Newburyport, MA
July 27, 2012 at 9pm.
May 31, 2012
VICTORIA and her full band will be performing at The Grog, Newburyport, MA on May 31st at 8pm!
May 11, 2012
"Featured Live Entertainment INTRODUCING Victoria: Rheebo has a new featured section in live entertainment. Why? Because we LOVE music and highlighting amazing local talent! This week we would like to introduce you to Victoria Smith and her single Afraid of You. Victoria will be performing at the GROG in Newburyport on May 31st. Her music is infectious… in a good way! Not like cooties or anything like that! You would be absolutely crazy to miss her show." -Rheebo.com
March 22, 2012
Victoria's song "Afraid of You" is ranked #3 in the USA in the country-rock genre on Broadjam! Check it out!
January 15, 2012
Victoria's performance is mentioned in A New Marketing Commentator
January 5, 2012
Saturday January 7th @8pm Victoria is opening for Dead Air Project at
Wally's Pub,Hampton, NH
December 31, 2011
Check out Victoria's new single "Around the Corner" on iTunes
December 27, 2011
I'm so excited! My new song "Around the Corner" is released! Should be up on iTunes & Amazon on 12/29, in the meantime you can find it on BandCamp!
December 12, 2011
Live performance at the New England Direct Marketing Holiday Party/TweetUp!
December 12, 2011. Performance at 7pm, Tavern on the Square, Cambridge, MA.